About Our Digital Libraries
Our disks are guaranteed. If you should get a defective disk, we will promptly and gladly exchange it for another of the same title and reimburse you the return shipping charge through PayPal. We want you to be satisfied with your experience. Please contact us before returning a disk so we may ascertain that the issue is the disk and not something else such as a codec or configuration issue as sometimes happens. We are willing to assist you with any difficulties you may have with our disks. It is the buyer's responsibility to read and understand the listings. If you have any questions about any of our listings, please contact us.
Our digital libraries are CD-ROM and DVD-ROM disks. they are not standard CDs and DVDs and will not play in a standard CD or DVD player, they are strictly meant for use in a computer.
If you purchase disks under the impression that they will play in a standard CD or DVD player, you cannot return them for a refund. 
Our digital libraries work under Win9X, ME, 2000, XP, Vista, Win 7 & 8 as well as on Macintosh systems. We guarantee they will work and are willing to render assistance if you are having any difficulties.
Because of the various types of document and multimedia files in our digital libraries, it is the buyer's responsibility to be willing to install Adobe Reader and other necessary software such as djvu, media players, codecs, etc, on their computer on order to be able to open the files in these digital libraries. These are available as free downloads on the internet.  
Should you experience any difficulty in using any of our disks, please contact us with an eBay message, you will receive prompt, personal service.
The Curio and Whatnot Shop specializes in digital libraries on various subjects on CD-ROM and DVD-ROM. These libraries are assembled after hundreds of hours of scouring various sources and assembling these compilations. The selections we offer, comprehensvie enough to serve as scholars' recources, are so varied as to be beyond eclectic, covering a myriad of subjects from magic, metaphysics, literature, digital comics and religion to conspiracies, history, fringe science and more.
WHAT YOU GET
Single disk libraries are packaged in a windowed envelope.
Multi-disk digital libraries from The Curio and Whatnot Shop come attractively packaged, shrink-wrapped in a hinged box to protect your disks and keep them easily organized!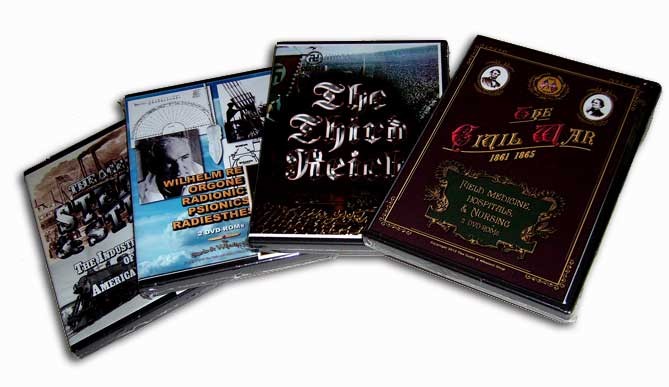 Some of our boxed & shrink-wrapped digital libraries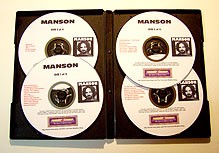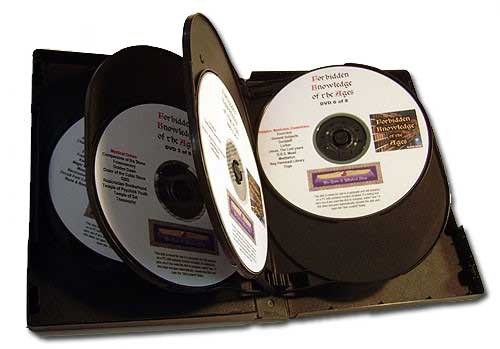 2 - 4 disk box                                         5-8 disk box
These disks are CD-ROMs and DVD-ROMS and will not play in a standard CD or DVD player, they are meant to be used in a computer.See the Terms of Sale section for more details on this.

OUR GUARANTEE
Our digital libraries are GUARANTEED!  Our digital libraries have been successfully purchased and used on Win9x, ME, 2000, Vista Win 7, and Mac operating systems. Our disks work. If you get a bad disk, we will gladly replace it and rerimburse the shipping through paypal. Refunds are not granted for our digital libraries. Each listing gives complete details about the library. the purchaser is responsible for reading and understanding what they are purchasing.
Please contact us with an eBay message before returning anything.
SOFTWARE REQUIREMENTS
Our disks work with all Windows releases as well as Macs. Certain programs must be installed on your computer on order for the documents and multimedia files to open, they are all free programs and easily available on the internet. If you have any problems with this, contact us, we will gladly help you.
DOCUMENT FILES
Most of the document files on our digital library disks are .pdf files which require free Adobe reader. You can download the free Adobe reader from the internet Some are djvu or epub format which also requires readers which can also be downloaded free from the internet.
MULTIMEDIA FILES
Multimedia files come in many varieties and can be problematic at times. This is often due to a codec issue. Multimedia codec packs are available for free download on the internet. A Google search will lead you right to them. Many times all that is needed is for the file extension to be associated with your media player. We are not aware of any issues with Macs, we have satisfied customers who are using our disks on Macs. For flv (flash video) files, the Sothink player is excellent and can be downloaded for free from the internet. the free Hi-Def player is also excellent.

If you have any difficulty with a disk you receive from us, please contact us with an eBay message. You will receive a prompt reply and personal attention.
Please note that if you are unable to open files on this disks are are unwilling to install the freely available programs necessary to do so, you will not be granted a refund.
HOW OUR DISKS WORK
When you insert one of our disks in your computer's disk drive, if the autoplay function is engaged, it will automatically open to a web page that is on the disk itself, not on the internet. Our disks do not install any software on your computer. The web page has a catalog of our listings. Here is a screen shot of the web page: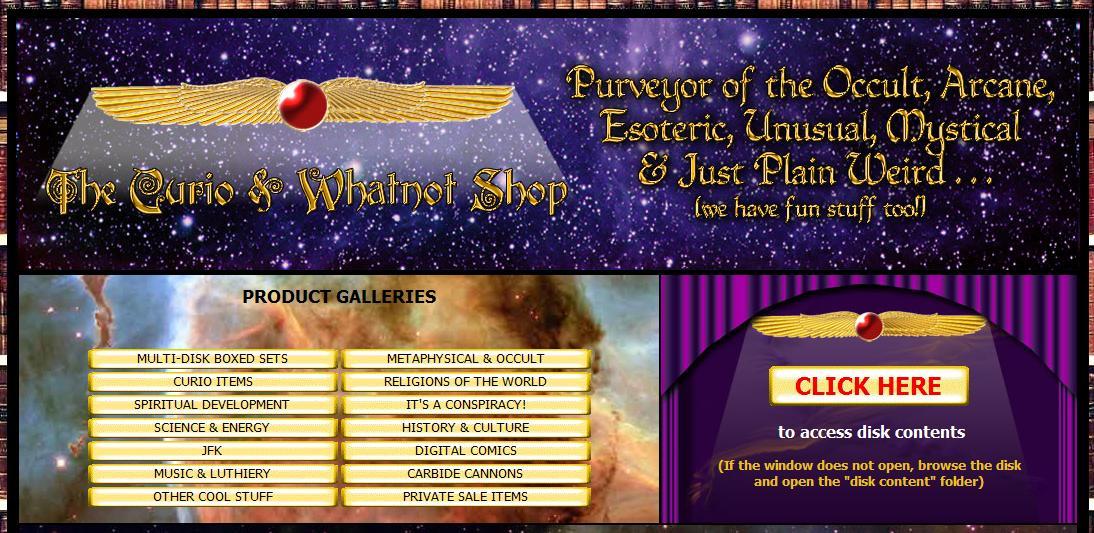 To access the disk's contents, click the "CLICK HERE" button and you will be able to browse folders and files on the disk from your web browser. If you do not have autoplay engaged on your computer, you can get to the disks' contents by opening the disk in a file manager and then opening the "Disk Contents" folder.