---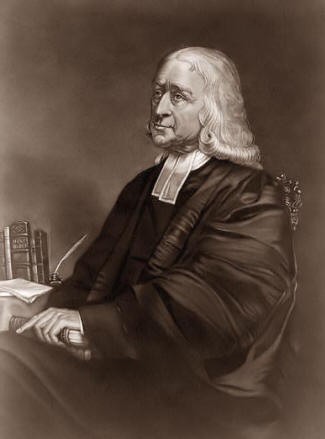 Among the many notable accomplishments of  John Wesley, the founder of what we know as Methodism,  he edited and abridged a number of devotional classics and republished them in what he called "A Christian Library" subtitled "Extracts from and Abridgments of the Choicest Pieces of Practical Divinity Which Have Been Published in the English Tongue." The library was first published in 50 volumes in 1750.
This present digital collection was prepared from the 1821 edition published in 30 volumes. It is currently out of print and not available except at great expense through dealers in rare books and antiquities. Even then, rarely can a full set be found.
Each of the 30 volumes is reproduced here set in 12 pt. Times in PDF format. In addition to the full set of 30 volumes, we put together a comprehensive listing of contents with all of the contents for the entire set available in a single volume. This digital library is an excellent reference tool and inspirational source for any student of divinity or anyone generally interested in Christian thought and writings. The PDF format makes it affordable enough for anyone who has an interest in it to own.
Each volume is in excess of 200 pages, making this entire 30 volume work over of  6,000 printed pages in length. It's scope so immense that, rather than making a representative list of authors and subjects, we have put up the pages from the specially compiled comprehensive listing of contents. You can supersize the images to see them better. Bear in mind these are web graphics and the actual PDF images are much larger and sharper.
After you make a payment you will go directly to a download page. You may download your purchase three times. If you have any difficulties, email me at gene_johnson47@comcast.net.
This work is in the public domain. This PDF edition has been especially prepared by and is © 2009 by The Curio & Whatnot Shop.
---
Share this Product
---
More from this collection